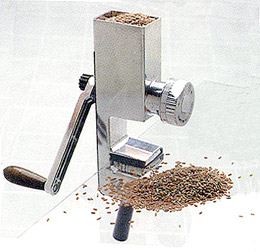 This hand flour mill is the best hand mill that we sell. It is manufactured in Germany. The stainless steel milling heads are only 1" in diameter. This makes this mill the easiest hand mill to turn. It is the only hand mill that I have ever tested that will mill "pastry fine flour" first time through! Has full rubber foot to protect any surface it is attached to. 
Loosen the dial on the mill and change from pastry flour to course cracked grain. Will mill any grain and any bean that will fit through opening. This mill is amazing! 

      Also Take a look at the Nutrimill. The
Best grain mill
available!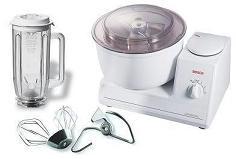 You may also be interested in the Best Bread Mixer on the market!
      Get a Bosch Mixer  today and make life easier for yourself. Enjoy!