UPDATE: We have recieved our shipment. This package is now back in stock!!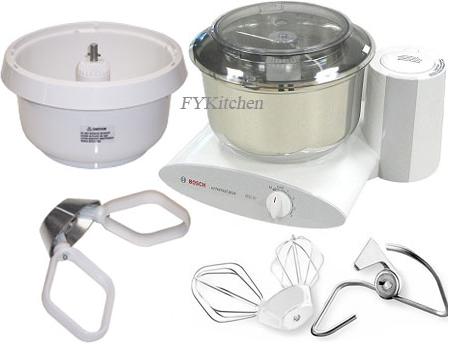 This is the new Bosch Universal Plus Mixer except that is comes with a stainless steel mixing bowl. The "New Style" stainless steel bowl is designed with the center post in the middle just like the plastic bowl has, so you can still use whips and cookie paddles.
This package includes: Bosch Universal Plus Mixer, Stainless Steel Bowl, Cookie Paddle Set w/ Metal Whip Drive, and the Plastic Bowl w/ Drive Shaft Only. Mixer Includes: Dual Gourmet Whisks, and Kneading Arm.
Holds up to 14 pounds of dough. Mix large or small amounts. Powerful enough for any recipe.
Triple whipping action is unsurpassed. Will whip one egg white into 1-1/2 cups of meringue. in about 45 seconds!
Dishwasher safe parts and accessories. Parts are easily replaceable/repairable.
Powerful 800 watt motor (most powerful for a household kitchen machine) with an incredible three (3) year warranty.
Ideal for those who prepare foods with quality as well as quantity in mind. Renowned for quality craftsmanship and performance, Bosch continually provides the latest state-of-the-art design advances for the Universal. Your kitchen will be complete with this extraordinary mixer and wide assortment of optional accessories and attachments. The Bosch Universal is superbly engineered to provide you with many years of service and cooking enjoyment. You can always count on Bosch for high quality, sophisticated engineering and the ultimate in warranty protection. The Universal and its many attachments provide all of the advantages that cooking professionals and novices the world over desire.
Optional Accessories - click for more info
Also try these products for BETTER BREAD! (Bread Making Supplies)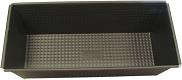 Choose from 2 options of stainless steel bowls:
Non-Locking (pressure fit): This bowl will also fit onto previous generations of Bosch Universal Mixers.

Lock-on: Specifically made for the Bosch Universal Plus mixer & will not fit on former models of Bosch Universal Mixers.
Price: $569.97